Potentially MASSIVE Brand New Jewelry Progressive Lot
Item Number : 685003

Auction Detail
Description
Starting bid gets you this lovely cunning, coiled friend (or foe) snake, in bronze on a 24″ chain.
This is a jewelry liquidation from ACLKWRKSTARFISH.COM

Everything here is below my costs!

Shipping will be based on final destination and final lot weight. Only actual postage.
I accept Paypal (PREFERRED), Postal Money orders, checks and well concealed cash.


Added on 4/27/2012 8:21:06 PM
---
UPDATE!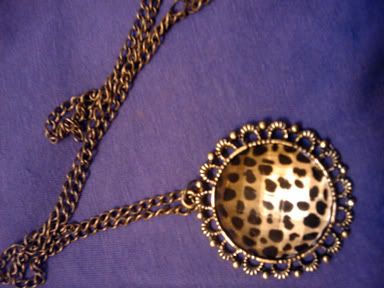 Purr-fect leopard spots under jewel-cut plastic. Elegant and stylish to *boot!
(Warning : Do not actually boot your necklace. That's not terribly nice at all!)



Added on 5/2/2012 10:51:10 AM
---

Just added! Steampunk owl, in bronze.

Added on 5/7/2012 10:51:12 AM
---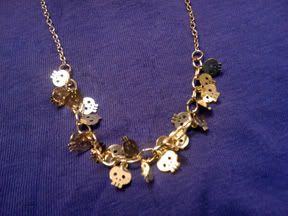 Sparkly gold skull adjustable choker.
Bidding
Relist This Item
Potentially MASSIVE Brand New Jewelry Progressive Lot
Item # 685003




If you are the owner of this item, you can relist this item by clicking the link below. When you relist an item, you cannot make any changes to the item title or description. If you need to make any changes, you should not relist the item, but rather use the Add an Auction feature to add it again.

How To Bid

1.
Register to bid - if you haven't already. It's free!
2.
Learn about the seller - Read feedback and ratings left by others to assure that the seller is trustworthy.
3.
Know the details - read the item description and payment & shipping terms closely.   If the seller has guarantees or a return policy, make sure you know the terms.
4.
If you have questions - contact the seller before you bid.
5.
Place your bid!
   
Use of this Web site constitutes acceptance of the GothAuctions.com User Agreement and Privacy Policy. Please visit the Auction Help area for more information about our policies prior to using the site.

Transmitted: 6/25/2017 11:46:46 PM


©2001-2010 GothAuctions.com, a TriCyber LLC Venture