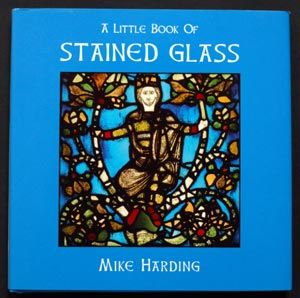 Here we have a gorgeous little book! Bought recently on ebay, but it won't match the other books I have...So I'm reselling it!

From the original ebay page

Detailed item information

Description

A title in the LITTLE BOOKS OF series which present a selection of manifestations of the Green Men and gargoyles, grotesques and spirits which are to be found in the churches and cathedrals of Europe. This book looks at the stained glass images made by medieval craftsmen throughout Britain.



Key Features

Author(s) Mike Harding
Publisher Aurum Press Ltd
Date of Publication 23/06/1998
Language(s) English
Format Hardback
ISBN-10 1854105647
ISBN-13 9781854105646
Genre Architecture



Publication Data

Place of Publication London
Country of Publication United Kingdom
Imprint Aurum Press Ltd
Out-of-print date 10/05/2011
Content Note Colour illustrations



Dimensions

Weight 202 g
Width 150 mm
Height 150 mm
Spine 11 mm
Pagination 64



(not my photo...but my book is the same)

I prefer paypal and I combine shipping! For s+h prices please see my memberpage.

By bidding on my auctions, I assume you have read and understood my terms and conditions on my
page!