Hecate Triple Pentagram Treasure Chest Bath Tea Salts Soap
Item Number : 651588

Auction Detail
Description

Make sure to read everything before bidding.
This metal bound treasure chest is handcrafted out of mango wood and inscribed with a triple moon and pentagram Hecate design. Measuring 8" x 5 1/8" x 4" on its exterior measurements. With its interior measurements of 7 1/8" x 4 1/4" x 3" it is the perfect size for your tarot deck, along with your other important ritual gear.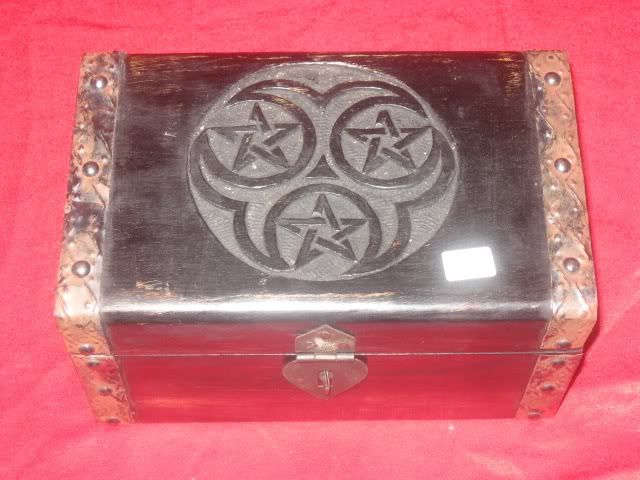 Rain Sea Salts 7 ounces. Ingredients: Sea Salt, Epson Salt, Rain Scent, Blue Bath Salt Dye. Worth $5.00 on its own.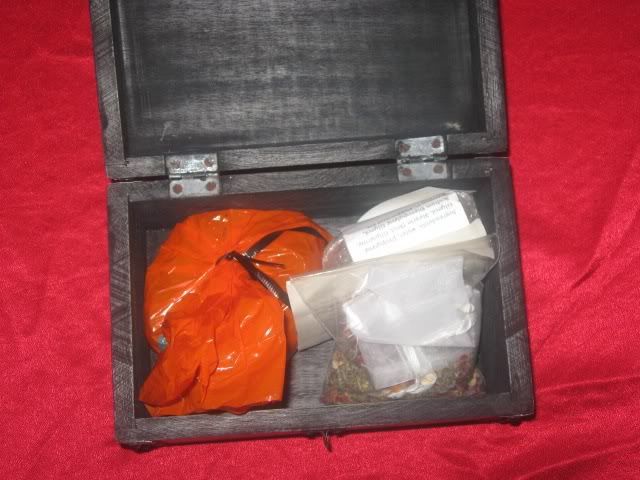 Spa Soap Peppermint 4 ounces made of Glycerin soap base with Sea Salt. Vitamin E, Peppermint EO. Worth $3.00 on its own.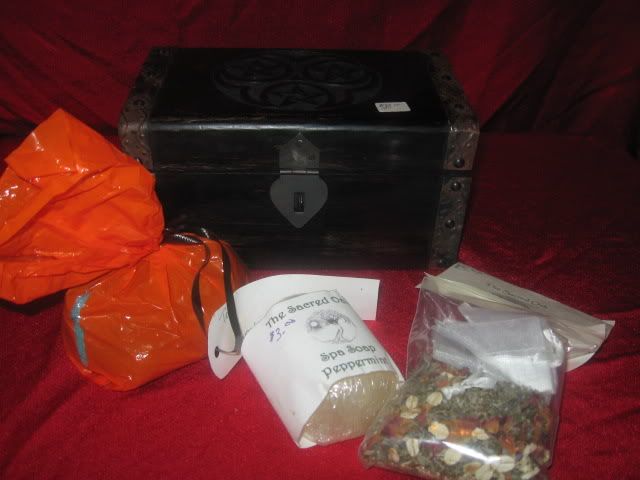 Willow's Tea Bath 1 ounce. Comes with 2 drawstring bags and instructions. Ingredients: Bay Leaf, Rose Petals, Sage, Raspberry Leaves, Chamomile, Red Clover, Lavender, Oatmeal. Worth $5.00 on its own.
Bath Salt, Soap and Bath Tea were made by Willow (me).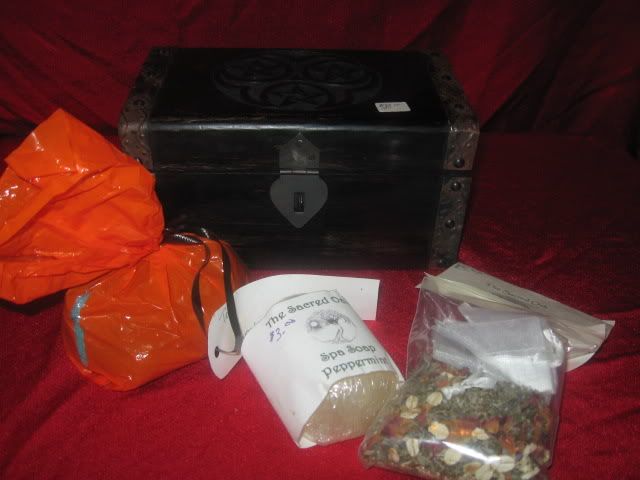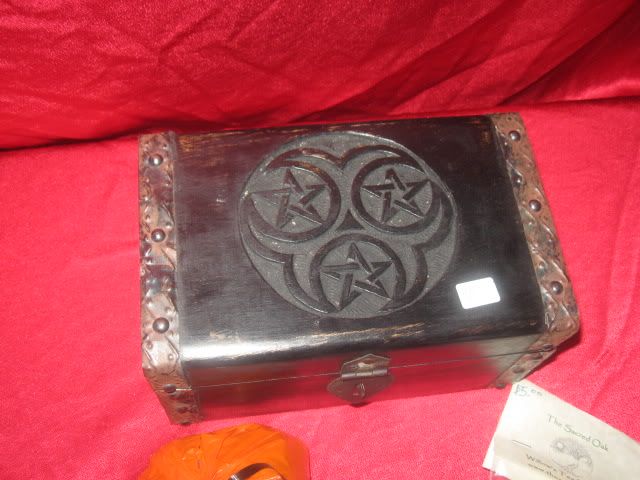 Shipping and Payment info: Shipping in USA, Canada & Mexico is $9.00 Everywhere else $17.00. We accept PayPal, Google Check Out, and Money Orders. Items shipped after payments are cleared. Combine Shipping available. Contact after auction is within 24 hours. Due to our small town we ship M-F our Post Office is closed on Saturdays. We use USPS for all our shipping.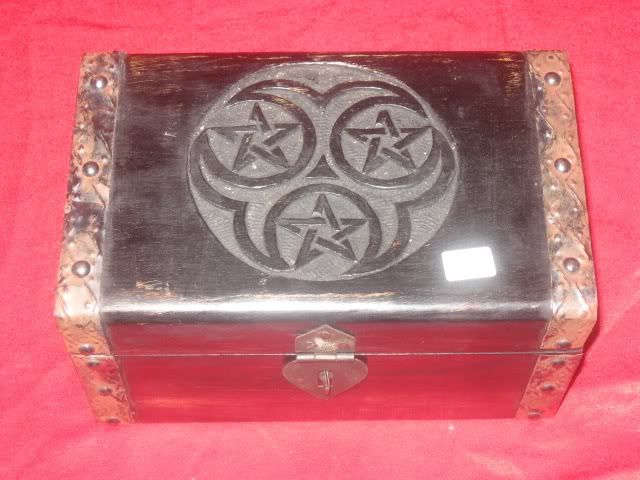 Bidding
Relist This Item
Hecate Triple Pentagram Treasure Chest Bath Tea Salts Soap
Item # 651588




If you are the owner of this item, you can relist this item by clicking the link below. When you relist an item, you cannot make any changes to the item title or description. If you need to make any changes, you should not relist the item, but rather use the Add an Auction feature to add it again.

How To Bid

1.
Register to bid - if you haven't already. It's free!
2.
Learn about the seller - Read feedback and ratings left by others to assure that the seller is trustworthy.
3.
Know the details - read the item description and payment & shipping terms closely.   If the seller has guarantees or a return policy, make sure you know the terms.
4.
If you have questions - contact the seller before you bid.
5.
Place your bid!
   
Use of this Web site constitutes acceptance of the GothAuctions.com User Agreement and Privacy Policy. Please visit the Auction Help area for more information about our policies prior to using the site.

Transmitted: 6/26/2017 6:20:35 PM


©2001-2010 GothAuctions.com, a TriCyber LLC Venture